I'm absolutely delighted to host fellow Ballantine author Jamie Ford this week. I had the great fortune to get an advanced copy of his first novel, The Hotel on the Corner of Bitter and Sweet, which I devoured in a few short sittings over the holidays. Lisa See, author of Snow Flower and the Secret Fan, calls it "An impressive, bitter, and sweet debut," and book club favorite Sara Gruen, author of Water for Elephants, calls it "mesmerizing and evocative," "a tale of conflicted loyalties, devotion," and "a vibrant portrait of Seattle's Nihonmachi district in its heyday." Jamie's story of his path to publication is as inspiring and as beautifully written as his book. Enjoy! – Meg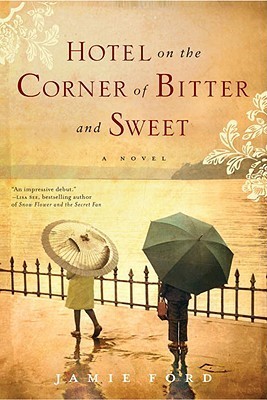 Yesterday, my debut novel, Hotel on the Corner of Bitter and Sweet begins appearing in bookstores across North America.
A week ago, I check my Amazon page. I have 29 reviews and the book isn't even out yet. I take that as a good omen.
A month ago, I learn that I've been chosen as an IndieBound NEXT List selection. Being a newbie author, I google "IndieBound." I realize it's the reincarnation of BookSense.
Three months ago, I have dinner with Pennie Clark Ianniciello, the book buyer extraordinaire for Costco. She asks if I'd like to be her pick for February. I nearly choke on my salad.
Three months ago, and a day, I receive a nasty review from Publisher's Weekly. I now understand why their reviewers go about their business anonymously. I wallow.
Four months ago, I attend the Pacific Northwest Bookseller's Association's Feast of Authors along with dozens of other writers. I meet Ivan Doig, who tells me I should allow myself 24 hours to wallow after a bad review—then get over it.
Five months ago, I travel to NYC to attend a media luncheon hosted by Random House. I want to take in a final game at Yankees Stadium but I'm too busy. Then I remember, I hate the Yankees.
Seven months ago, an ARC of Hotel shows up on my doorstep. I read a few pages thinking, "Wow, I don't suck as bad as I'd thought."
Eight months ago, a security guard yells at me for taking photos in the book-filled lobby of the Random House building. I palm my camera and keep shooting.
Eight months ago, and an hour, I step off the elevator at Random House, am greeted by Jane, my illustrious editor, and am ushered into a boardroom, which is filled with various department heads. I sing for my supper.
Twelve months ago, I send in the final edited manuscript. Copy edits are coming, but the heavy lifting is done.
Fifteen months ago, I send in what I think is the final edited manuscript. Little do I know…
Nineteen months ago, Hotel sells at auction to Random House.
Twenty-three months ago, I sign with Kristin Nelson, an agent based in Denver. I pass on offers from four New York agents. My writer friends think I'm crazy, for a lot of reasons.
Twenty-three months ago, and a day, I agree to sell my shares of the company I partly own, essentially quitting my day job. My former partners chalk up my desire to write as a mid-life meltdown. They get the mid-life part right.
Twenty-seven months ago, I finish the first draft of Hotel.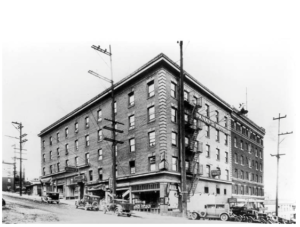 Twenty-nine months ago, I visit Seattle's Panama Hotel for the first time. The owner offers paid tours of the hotel basement and its historical artifacts—a minimum 6-person tour. I pay for six, and do my research alone.
Thirty-one months ago, I attend the Squaw Valley Writers Conference. I meet an agent and an editor that both like my short story, "I Am Chinese." The editor tells me to quit my day job and turn it into a novel. I smile and thank him, then go back to work on Monday.
Thirty-three months ago, I attend Orson Scott Card's Literary Bootcamp in Virginia. We write and critique all week, an average of 18-hours each day. I'm the only literary writer in attendance. Card fascinates me with the concept of a noble romantic tragedy. I already have the setting and characters in mind. I write "The Button" in two days. Which I later lengthen and rename, "I Am Chinese."
Thirty-four months ago, the Picolata Review accepts a sliver of a story featuring two young characters, Henry Lee and Keiko Okabe, living in Seattle's Chinatown, circa 1942. I'm feeling much better now.
Thirty-five months ago, I get an email from an editor of a new literary journal, he's read my blog and asks me to submit something. I've been writing fiction off and on for about five years but had never published a story, so I call in sick, stay home and write a 1,200-word vignette exploring Asian American themes. I submit it that day.
Moral of the story: Call in sick more often. – Jamie Ford
Meg Waite Clayton is the New York Times bestselling author of The Wednesday Sisters.