My guest blogger today, Brenda Rickman Vantrease, is the author of the critically acclaimed The Mercy Seller, and the national bestseller, The Illuminator, which received starred reviews in both Publisher's Weekly and Library Journal, was translated into fourteen foreign languages, and was a Booksense Recommended for Book Clubs selection. She also has the dubious distinction of being my #1 Wednesday Sister writing pal. Brenda and I have been critiquing each other's work since long before either of us was published, so I know her story intimately – and have been personally inspired by her. – Meg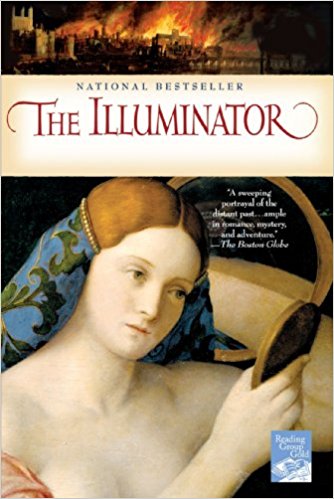 On my sixtieth birthday I received a gargantuan bouquet of flowers that looked as if it belonged more in a hotel lobby than on the dining room table of our modest ranch style home in Nashville. Its floral and fragrant abundance was overwhelming, but the note that accompanied it was more overwhelming. "From your friends at St. Martin's Press," it said. I had to read it twice. I had friends at St. Martin's Press! I still had not quite wrapped my mind around that happy circumstance. A wonderful editor—I'll always think of her as my fairy godmother, even though she's much younger than I—had bought my first book the year before in a pre-empt that offered me a two-book contract. A few weeks later St. Martin's took The Illuminator to the Frankfurt Book Fair and sold it to several foreign countries, including Germany, who also offered a generous two-book contract. The book had been edited, proofed, printed and now it was coming out, and I still could not quite comprehend it. On the same day the celebratory bouquet arrived, I also received a copy of a full-page, full-color ad in the New York Times Book Review heralding the advent of my debut novel. Some things are worth waiting for.
From the first day my agent called and said he loved the portion of The Illuminator he'd read and thought he could sell it if the rest of the manuscript was as good as the first few chapters, I was by turns hopeful and skeptical. After ten years and 136 rejections for my previous novel, I'd learned not to hope too hard—not even when a New York agent with an excellent reputation was asking to see my entire manuscript. He had asked me to overnight it to him, but standing outside the P.O. with said manuscript boxed and ready, I told my husband I was going to opt for a cheaper mailing. In the ten years I'd been mailing out my stuff, I'd already racked up a pretty big postage bill. What made me think this time would be any different? This agent probably wouldn't like the way it ended or would decide he'd been crazy to ask to see it in the first place or just lose it in a slush pile and some assistant would send it back a year later with a rejection form or . . . My very supportive husband, for whom the glass is always half-full and who had not internalized the great and growing mound of rejection slips in my desk drawer the way I had, snatched it from my hand and mailed it—overnight express. A few weeks later I had a contract. I have now fulfilled that two-book contract withThe Illuminator and its follow up The Mercy Seller and built new bookshelves to hold the fifteen foreign editions that I can't read. But I can read my name on the cover and that's enough.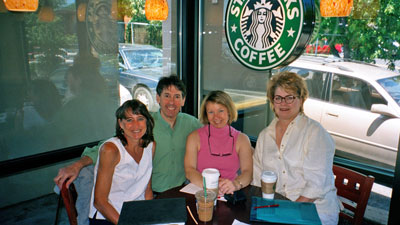 I haven't received any flowers lately, but I think I still have friends at St. Martin's Press because they gave me a contract for a third book on which I am diligently at work. I've learned a little about the industry since that first book came out in 2005. I've learned it's an untamed wild mustang of a business that nobody can really control: not the publishers, or the agents, or even the booksellers—and certainly not the authors. It takes a lot of persistence, a tough hide, and some luck to even get a short ride. I've learned too that a little support helps when the ride gets rough. A good writer's group can give that support. I got lucky there as well; I had the best. But the most important thing I learned was that it's not about the writers or the publishers or the booksellers. It's about the readers. That's where the book lives or dies—in the imagination of the reader. I hope I never forget to remember that. – Brenda Rickman Vantrease